---
Wiki foundation wants to 'decolonize the internet' with more African contributors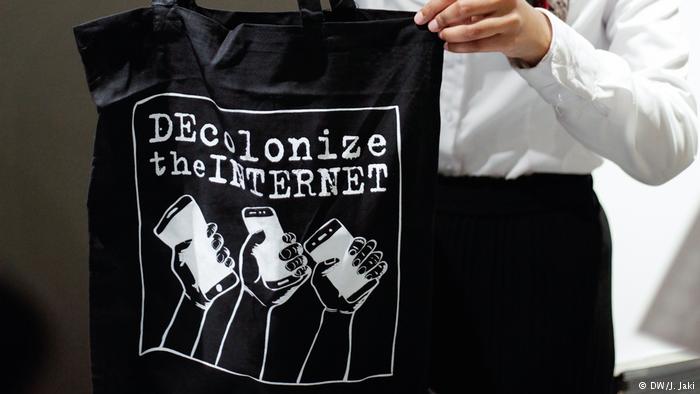 Wikipedia contributors are few in Africa. The custodians of the free online encyclopedia and other Wiki resources are gathered in South Africa to talk about "decolonizing the internet."
"Only about 20 percent of Wikipedia's knowledge is produced by folks from the global south," Anasuya Sengupta said. And with that remark, the knowledge activist and co-director of the "Whose Knowledge?" campaign opened the "decolonizing the internet" pre-conference workshop of the Wikimedia Foundation's annual Wikimania. It's the first time that the conference is being held in sub-Saharan Africa.
"We essentially want to make the internet look much more like the real world. The complexities, the multitudes, the richness of all of our histories and knowledges," Sengupta said.
The volunteer authors, librarians, artists and activists invited to the upcoming Wikimania conference in Cape Town will concern themselves with how to achieve that. From July 20 to July 22, they will try to find ways to attract more black people and women to Wikimedia.
Wikimedia projects include Wiktionary, Wikisource, Wikidata, Wikibooks and Wiktionary. White European and American men provide 80 percent of the content. Only one in every 10 Wiki authors is a woman, the Wikimedia Foundation estimates.
Hundreds of Wikimedia volunteers from around the world are sharing ideas on the future of free knowledge projects.
Internet access the main hurdle
Conversely, only 14,000 of the 70,000 active Wikimedia authors come from developing countries and only 1,000 of them are based in Africa.
This tragically low number of African "Wikipedians" is due to a number a number of factors, says Dumisani Ndubane. He is the learning and evaluation strategist at Wikimedia ZA, the foundation's South African chapter.
"Access to the internet is one of the biggest reasons. Data is expensive to buy, so when people do buy data they want to do things that are interesting to them, and volunteering and editing Wikipedia might not fall into that category," he says.
To change that, Wikimedia has taken on several Africa-wide projects: in Nigeria, the local film industry, or Nollywood, produced several short films to raise public awareness for Wikipedia. In South Africa, "Joburg-Pedia," which centers on historic buildings, came into being.
"People come and get excited to edit Wikipedia about their own city and we've seen a few people come through because of that," says Ndubane.
Variety through oral history
The Wikimedia 2018 theme is "Bridging the knowledge gaps – the ubuntu way forward." In recent years the Wikimedia Foundation has acknowledged that knowledge doesn't only occur in written form. The question of how to integrate oral history as a Wikipedia source is a further topic of discussion at the conference.
Even though much still has to be done, "Whose Knowledge?" founder Siko Bouterse points to the momentum of oral history in the Wikimedia movement. "There are projects that are starting to crop up in a few places. Afrocrowd, based in the United States, for example, is building an oral history-sort of repository of knowledge that will be digitized and available online, and they are not the only ones. So we see some of this really building and it's exciting to get to build together," says Bouterse.
Not only in English
Another matter close to Ndubane's heart is the diversity of languages. He wants Africans in particular to know that Wikipedia entries need not necessarily be in English. The language is not the mother tongue of many South Africans. Ndubane himself has made more than 500 Wikipedia entries, most of them in his home language of Xitsonga. His focus is history, personalities and Tsonga traditional clothing.
What motivates him to use his free time to work on Wiki entries? "Later on, my child can go onto Wikipedia and learn what that traditional dress is in his or her language. I've realized if I don't do it there is no one else who will," he says.