---
Experts Weigh In On The Future Of Advertising (2019)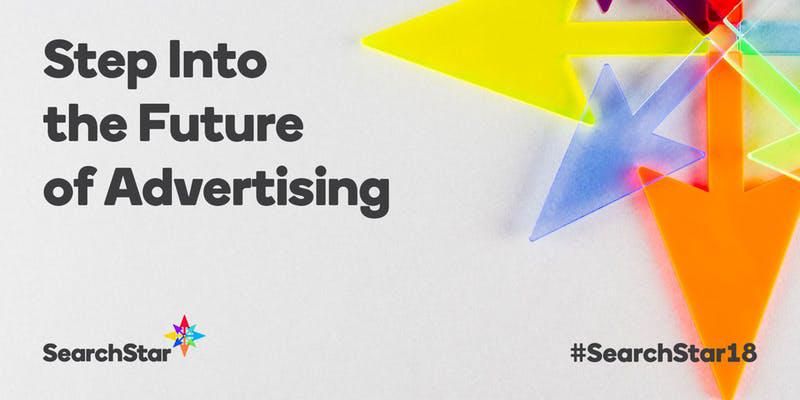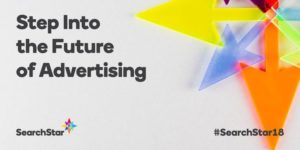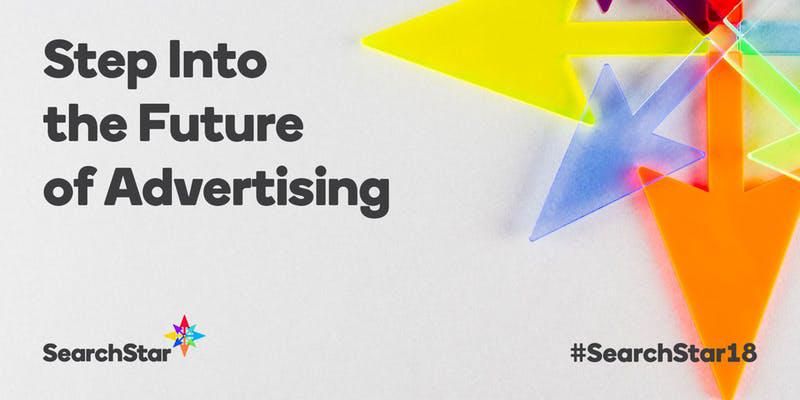 Two hundred sixty-six billion dollars. That's how much advertisers around the world are expected to spend on digital advertising this year, according to eMarketer. And in just three short years from now, that amount is forecast to reach $376 billion—a 41% increase.
Looking ahead, industry experts agree that budgets will shift to more controlled environments, with targeting that looks at context versus just demographics. Additionally, advertising will be able to take into account how people feel about a particular experience.
"Given that Instagram wasn't even launched a decade ago and today counts more than 800 million active monthly users, I have no doubt that [what's ahead for] the ad industry will look absolutely nothing like it does today," said Jennifer Breithaupt, global consumer CMO at Citi, in an exclusive interview with CMO.com. "And that's incredibly exciting."
What else can marketers expect? CMO.com spoke to leading players from the brand, agency, publisher, and ad-tech worlds, who pointed to six big-picture trends for the future of advertising.
The Future Of Advertising Will Be More Automated …
Over 70% of digital video and over 80% of display ads are forecasted to be bought through automated channels this year, according to eMarketer.
"Programmatic advertising is no longer a silo or a distinct media channel—it's simply how brands are buying ads," said Keith Eadie, VP and GM of Adobe Advertising Cloud. (Adobe owns CMO.com) "As a result, the focus is shifting from execution to strategy and better connecting marketing and advertising."
With programmatic, the big lure for advertisers is its efficiency, according to Amy Avery, Droga5's chief intelligence officer.
"But it also needs to be about effectiveness, too," she told CMO.com. "I don't think we will ever go to 100% [programmatic ad buying]. But I do think it can increase to much more than it is now once the effectiveness variables come into play."
That will happen, Avery believes, as artificial intelligence is put to widespread use for context and clues to inform messaging.
Eadie pointed to the $70 billion TV advertising market as a great example of progress. He cited NBCUniversal, specifically, which has made its full portfolio of broadcast and cable television available to advertisers through a DSP, essentially automating ad buying for its TV market.
Still, advertising that comprises such elements as brand value, storytelling, and other more experiential tactics will always need a human driver, according to Kelly Andresen, SVP and head of GET Creative at USA Today Network.
"In an environment where programmatic makes things easier and more efficient, marketers are still going to need ways to make a splash, or make a headline, and that's where all of us across that chain can really be focused on innovating," Andresen told CMO.com. "Marketers will be free to experiment with new formats, new mediums, and new experiences, so I expect a lot of growth in breakthrough experiential advertising, too."
The Future Will Be More Transparent And Safe …
We've all seen the headlines. Brand safety is a priority for all marketers today, according to Droga5's Avery. It's about staying true to the brand's purpose, which partly has to do with running ads in a positive, trusted environment, Adobe's Eadie added.
That's where "premium" publishers differentiate themselves, Andresen said. At USA Today, home to more than 2,500 journalists, everything must be fact-checked. "It is the epitome of a safe environment, and it's not user-generated," Andresen said. "It's reviewed by an actual editor, including all of our branded content."
The rise of "questionable" content, Avery said, has grown with the democratization of publishing.
"Brands are worried about being associated with messaging that isn't in line with their overall values and purpose," she said. "There's a safety component there and also an authenticity component. You want your messaging alongside content that strategically makes sense—content that fits."
Andresen echoed that sentiment. "The environment does matter," she said. "Consumers connect that advertiser message or that marketer message with the environment in which they're consuming it."
Adobe's Eadie suggested brands continue to demand full control and visibility into where their ads run. It is also up to the platform providers to offer access to third-party tools that prevent ads from running near undesirable content, he said.
"Ultimately, magic happens in advertising not only when an ad is relevant to an individual—which is primarily driven by data—but also when viewers are rapt and great creative makes an emotional connection," Eadie told CMO.com. "The ad industry has done a great job on data-driven performance, but we need to start valuing creative and context much more."
The Future Of Advertising Will Still Have Room For Agencies …
On the creative side, Eadie doesn't believe any of the headlines about the demise of the advertising agency. In fact, he said, agencies are essential in helping brands come up with the big ideas that make emotional connections with potential customers. "We believe that agencies provide strategic value through strategy, campaign execution, and scale," Eadie said.
Citi's Breithaupt cited two key shifts in the brand-agency relationship. The first is increased collaboration. "For brands to keep ahead of trends, we no longer have the luxury of multimonth creative planning sessions," she told CMO.com. "More and more, we're prototyping work quickly based on design-thinking principles and getting it to the finish line in collaboration with our agency partners."
The second shift is growth in project-based work. "As brands adopt a sprint approach versus a marathon approach, smaller teams working on specialized projects in a condensed timeframe will become a more prevalent model," Breithaupt said.
Advertising agencies that make it to the future are those that can champion creative but also have expertise in strategy, consumer insights, and measurement.
The Future Of Advertising Will Be More Intelligent …
To date, advertisers have been using artificial intelligence to automate routine tasks and increase effectiveness through better optimization.
"But imagine a media-buying platform where a marketer can input goals—sales, new customers, loyalty program sign-ups—and a transparent algorithm does the rest, executing buys and optimizing every millisecond," Adobe's Eadie said. "Or imagine an ad that dynamically changes the tone of the voiceover based on the preferences of the viewer. The convergence of AI with human creativity and insight will transform advertising, and we're just beginning to see what's possible."
For its part, Citi is currently testing AI technology as part of its recently launched "Welcome What's Next" campaign.
"[AI] is allowing us to create custom ads that meet people where they are. For example, if you're looking at the weather, it's serving up the ad in a customized way so it's relevant to what you're looking at," Breithaupt said. "It integrates with a consumer's path online and provides a more seamless way to experience the ad."
AI is already helping Citi surpass its advertising benchmarks, she added. For example, the financial giant has realized a 10%+ lift in video completion rates versus standard, non-customized ads as a result of AI.
"But what's going to be crucial to the success of AI is structuring it in a transparent manner that involves a partnership between parties," Breithaupt said. "In other words, above all as advertisers, it's crucial we're clearly defining the value exchange and providing consumers with the opportunity to make an informed choice about their participation."
The Future Of Advertising Will Be More Measurable …
Measurement is crucial to demonstrating advertising's value to overall ROI, according to Breithaupt, who credited digital technology as the enabler of more granular measurement. However, "as the tactics we employ continue to shift, measurement will need to keep pace and shift in tandem," she said.
For example, she said, experience-based campaigns are difficult to quantify but have a significant impact on the way consumers perceive a brand. "We need to evolve the measurement model to align," she told CMO.com.
Added USA Today's Andresen: "I think we—particularly in the digital space—have too quickly defaulted to what we could measure, things like clicks and visits and maybe even time spent." But they aren't the only indication of success, she said.
"I think as marketers, what we really need to do is figure out how we bring those metrics together to tell a holistic story," Andresen said. An overall engagement score is much more useful than just focusing on one metric, she added.
Emerging technologies will also shake up the future ad measurement framework, Andresen said.
Indeed, as ad formats such as VR and AR grow in popularity, the ability to measure experiences in these mediums will become equally important. Facial recognition and biometrics have the potential to measure how people feel as they experience a product or a marketing campaign. Voice could gauge tonal inflection to measure emotion around particular experiences.
As for Droga5's Avery, she envisions a time when advertisers use measurement to not just understand campaign performance, but also to understand how a brand is moving people through a journey and how advertising is fostering that movement.
Attribution, she added, will be key to understanding advertising's impact. Understandably, everyone wants to tie their programs back to sales, and that's fine "as long as you accept that there's a multistep process there," Avery said. "That awareness has to be followed by a consideration, or an engagement, or some sort of action before you get the sale. … Marketers are going to put more explanatory power around the upper-funnel metrics that are driving some of those lower-funnel activities."
The Future Of Advertising Will Be Experiential …
Earning customers' brand loyalty through extraordinary experiences is a must for brands today, according to Citi's Breithaupt. One of the ways Citi is pushing boundaries and offering elevated experiences to card members is through the company's entertainment access platform.
The platform offers card members access to thousands of different events each year with some of the world's biggest artists, including Jay-Z, Beyonce, Katy Perry, Lady Gaga, and Guns N' Roses, as well as chefs, athletes, etc.
"By offering one-of-a-kind experiences—including ticket access and VIP experiences, such as access to an exclusive lounge, meet-and-greets with artists, and backstage tours—the bank is seeking to engage consumers through positive moments and emotionally impactful experiences that run deeper than a credit card transaction," Breithaupt told CMO.com.
For example, earlier this month at the Governors Ball in New York City, Citi provided an exclusive 30-minute performance by Diplo in its Viewing Deck for a select group of about 100 card members.
Citi's Breithaupt also said she anticipates an advertising landscape with more immersive experiences that engage consumers on a deeper emotional level.
Emerging technology is going to give us a new understanding of the consumer journey and what triggers people to interact with a brand, Droga5's Avery added. Additionally, advertisers will have a heightened level of insight about what people think, feel, and do after they interact with a brand's advertising.
USA Today is bullish on augmented and virtual reality, Andresen said. In fact, the publisher worked with Honda to build a VR experience to take people inside one of its cars. It also worked with Coca-Cola on a virtual reality series about sustainability and the way it sources its water.
"New mediums like virtual reality and augmented reality and even mixed reality allow you to bring true experiences to consumers and meet them wherever they may be," USA Today's Andresen said. "At USA Today, we believe that virtual and augmented reality is the future of storytelling. How cool would it be to actually experience a story instead of just reading about it in text? And how much more meaningful is that to an audience?"
–  Written by Giselle Abramovich –