---
Biznezcorner is ready to hit the mobile app stores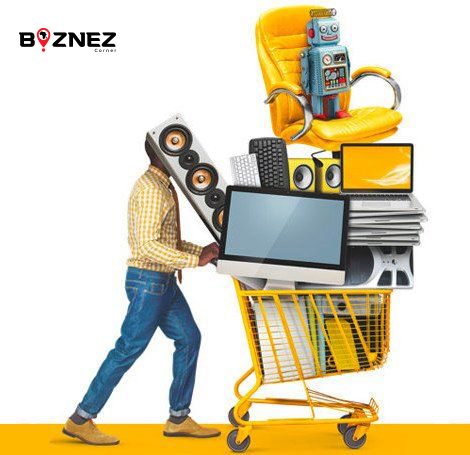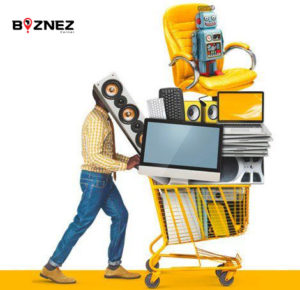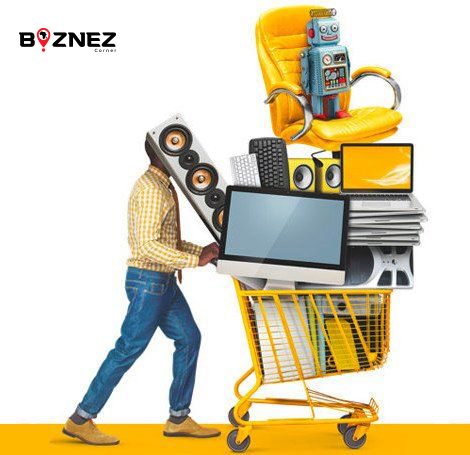 Hey i know right , its been forever since the camerdigitals team started talking about launching biznezcorner to the app stores. Why is it taking so long ? is the question i get alot . Well , its taking so long because we got a chicken and egg problem to solve which is a problem all online marketplaces face before their launch.
What i mean by this is , if you dont have a chicken you cant have an egg and if you dont have an egg you cant have a chicken. Is the same with online marketplaces. If you dont have sellers on your platform, buyers wont login and if you dont have buyers ,sellers wont login . So the strategy is to start your prelaunching campaigns just creating suspense around the launching so as to get people aware something is coming. you dont launch and then you start creating an audience . You start creating an audience even before the development of the app so that by the time you finally launch its easy for you to pull traction towards your app.
So it takes time to build an audience before launch. Another issue is we are trying to make sure we dont just launch for the launching sake but rather launch to solve an existing problem .  You dont launch a marketplace without enough users on board and its takes time to build your first audience.
So the wait is partly intentional so as to get traction for both sellers and buyers on the platform. We have been doing alot of data curation . We have a problematic in Cameroon which is the lack of hyper local online platforms that can cater for the needs of  Cameroonians when it comes to selling , buying and exchanging of their belongings around their various localities.
We find situations were someone is searching for a particular good or service and has to maybe travel all the way to another area to get what he or she needs whereas the might be someone just around the corner with what the other individual is searching for and cant find around his locality.
We find situations were you got alot of unwanted goods crowding your houses and occupying space and you dont just know how to discard this unwanted belongings. Why not sell them or just exchange them with someone around your locality who just might be in need of what you are trying to discard and has something you need as well.
In Cameroon everyone does business one way or the other on a daily basis . Maybe its just your old clothes that wont fit you anymore you are trying to discard or maybe you might just be looking for some basic services like a technician , plumber , nanny , house help , hair dresser , night clubs , restaurants ,events and many more around your localities . Biznezcorner got you covered and is connecting sellers and buyers around the same areas through a dynamic and very effective geolocalization algorithm .
Biznezcorner is your hyper local and urban lifestyle mobile peer to peer marketplace for the selling , buying and exchange of brand new and second hand goods, along side a wide array of services and jobs offers all on the same marketplace platform.  We have dreams of becoming the craigslist of Africa with our hyper local mobile app . We are starting with Cameroon which is home as our main target market but as time unfolds and we gain product market fit and the marketplace starts creating a network effect , we shall spread out to other countries in Africa and expand our business verticals even further .
We are very excited to say , the biznezcorner project is completed and ready to hit the app stores but still we need to make sure we got other variables that come into play as soon as we launch in place. We need to make sure we have an effective logistic team to handle door to door delivery services and also figure out how to solve the address issues with our localities in Cameroon . Logistics is a huge problem in Cameroon due to lack of house addresses and well detailed street addresses. We are solving that problem gradually .
Online an offline security too is another major issue we have been trying to tackle so that we can guarantee our users that they are totally secured from scams and other frauds on the biznezcorner marketplace. We are bringing in online payment modalities like Orange money , Bitcoin and Cash on delivery as well.  Its been a long journey to get to where we are today soon launching on the app stores and the journey is just starting as we still have a long way to go.
Are you trying to sell that old mobile phone of yours, car, washing machine or laptop?
Are you trying to discard all your old belongings from your closet and willing to sell or exchange them for                    money?
Are you searching for events , hot spots to chill out ,nights clubs and restaurants around your area ?
Are you trying to sell your house , land or just searching for a house for rent around certain areas in                               Cameroon .
Are you a fashion designer who designs African prints and needs more visibility that will help you increase                   sales and sky rocket your revenue margins ?
Are you looking for a job or offering a job . Or maybe your just looking for some basic services like a hair dresser , plumber , nanny , house help , gardener , mechanic and many more services around your locality ?
Maybe you just want to connect with people around your locality , chat and meet up .  just imagine Mokolo , Avenue kennedy , Nkululu and many other markets all in your pockets at the reach of a few clicks on your mobile phone. No matter the case ,say no more because biznezcorner got you covered . The biznezcorner marketplace is your plug.